About Us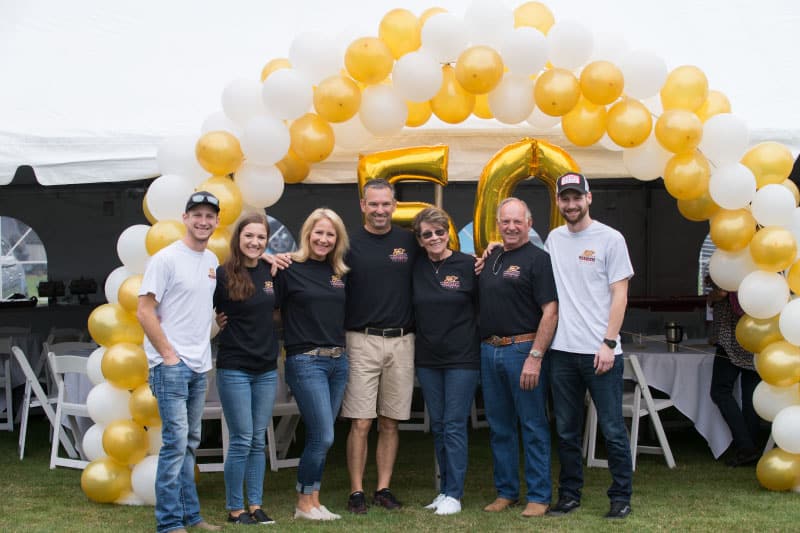 Where We Have Been
The journey began 1968 when Tom Walrath Sr. became an owner/operator with the purchase of a 1963 Peterbilt log truck. Tom Sr. operated a single truck for almost 20 years, with his wife, Marlene, taking care of all the book work for the company. Then in May of 1987, Tom Jr. officially started driving a truck alongside his dad. Marlene continued to maintain the books, while Tom Sr. and Tom Jr. drove and maintained their own trucks.
Where We Are
Tom Sr. and Marlene are happily retired and Tom Jr. runs the company, but is always happy to hop into a truck if the need arises. Through the years, Walrath has been blessed with growth from the contribution of outstanding and committed employees. Walrath now operates with over 75 employees at the main truck yard, 2 Walrath Landscape Supply locations, and the Walrath Marine division. The acquisition of equipment and the growth of our work force has allowed an even greater ability for the delivery of quality products and service to our highly-valued customers.
Where We Are Going
Walrath has the desire to continue with the small family business values that it's rooted in, while striving for the highest satisfaction with our customers.
We believe family comes first
and we will always strive to create close family relationships with our employees. The future may still require adjustments and flexibility, but there are some things we believe should stay the same.
MISSION & VISION
CORE PURPOSE
Enhancing Lives by Serving Others
CORE VALUES
Dependable Service with Integrity
Accountable, Responsible Leadership
Equipping People for Success
Dedicated to Family and Community
MISSION STATEMENT
Walrath actively pursues to improve the quality of life of its employees and community by delivering superior products and service.