Custom Soil Blending & Specialty Mixes
Walrath specializes in a variety of quality landscape and construction materials. Our products are available for pick up or delivery in several convenient locations. From start to finish we get the job done.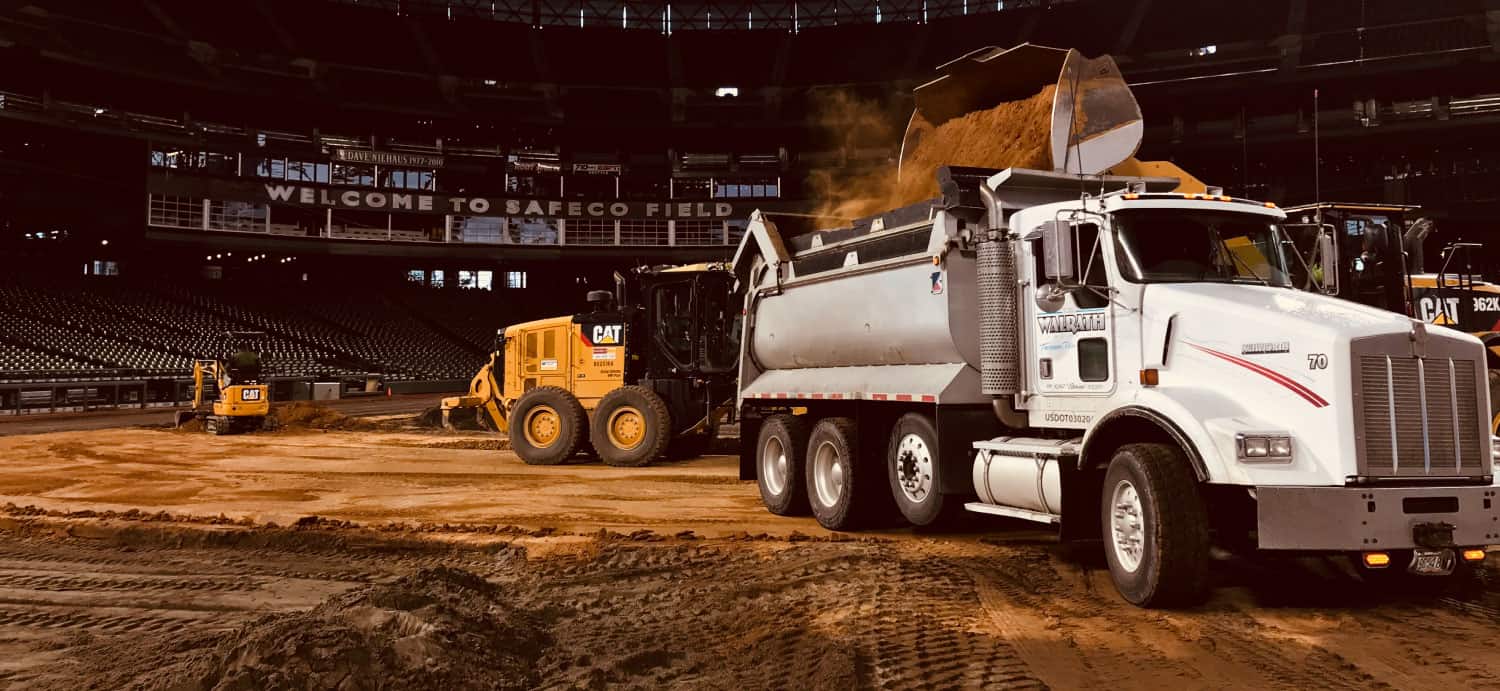 Custom Soil Blending/Specialty Mixes
Golf Course Materials
Walrath provides a complete suite of products for golf courses. Topdressing Sand, Divot Mixes, Bunker Sand
Athletic Field Material
Walrath provides an outstanding line of products for new and existing athletic fields. Playfield sand, root zone mixes, infield mix, track cinders
Green Roof & Lightweight soil mixes for on structure
Lightweight, well-drained soil mixes are critical to the success of any on-structure planting project. Walrath soil products are made using high quality components for longevity and plant adaptability.
House Blend Potting Soil is a Walrath Signature Blend. It is an exclusive potting mix containing horticultural grade pumice, Peat, aged Bark, Compost, and an organic nutrient package containing Trace Minerals & Mycorrhizal Fungi. Intended use: Container growing.
Grower Mixes mixing for specific crop and production. Let us design a mix for you or trust us with your proprietary mix. Non- disclosure agreements welcome.
Walrath Blending is a Walrath Signature Service. Walrath prides itself with established best practices for both quality and consistency. Using only the best media components to build your mix. A soil media purchase for your specific crop is a big investment. We pride ourselves in quality and consistency. Experts from Walrath are available to discuss your specific needs. (Non- disclosure agreements welcome)
Walrath Soil Products are made exclusively using compost that is US Composting Council Seal of Testing Assurance (STA) certified. As well as top quality Horticultural grade components for specialty soils.